5 Cartoons About 1 Thing
A thing I saw in the neighborhood.
I have a high-maintenance dog who requires lots of walks. These walks afford us opportunity for reflection, daydreams, and reportage of all manner of the SW Lubbock ecosystem's Darwinian tumult.
Take This Scene For Instance…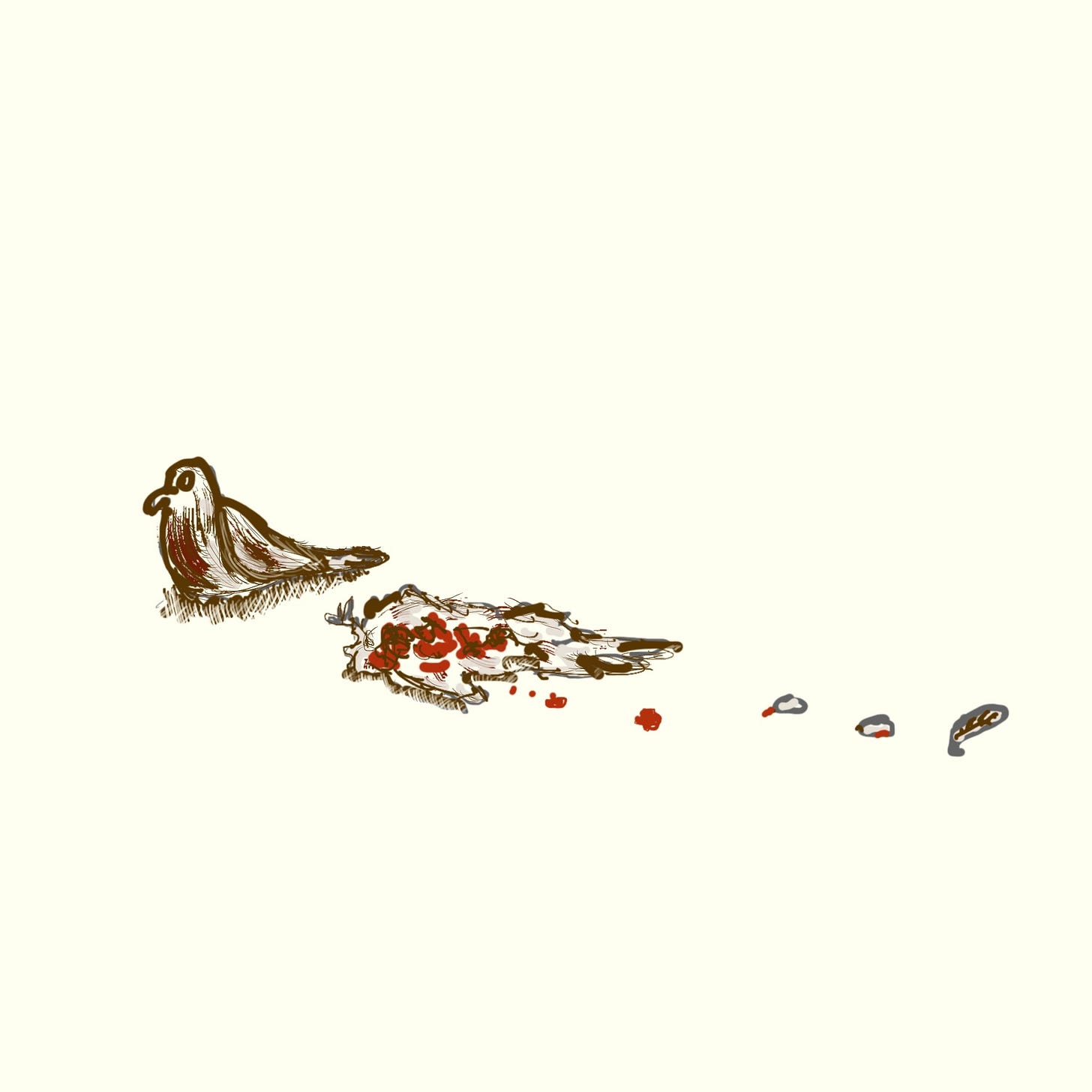 A bird ended up smeared across the asphalt by a car while another stood steadfast next to it. I've since wondered why the living bird would stand there so long? I've imagined a variety of scenarios: it could've been a close friend, or a curious on-looker, or even a fella' hungry for a macabre snack, just waiting until no one was nearby to judge in order to have a chance to indulge. The curious thing was the living bird would always return to be beside the other. A car would drive by, the bird would take flight above trouble and settle back down next to his fallen counterpart. It could've been a completely soulless instinct, but I can't help myself to not anthropomorphize it.
Sometimes I've imagined this to be a Disney relationship other times I've imagined it to be an old bickering Jewish couple. It may be like a Rorschach test, to look at and say which is most accurate under any given day's circumstances.
---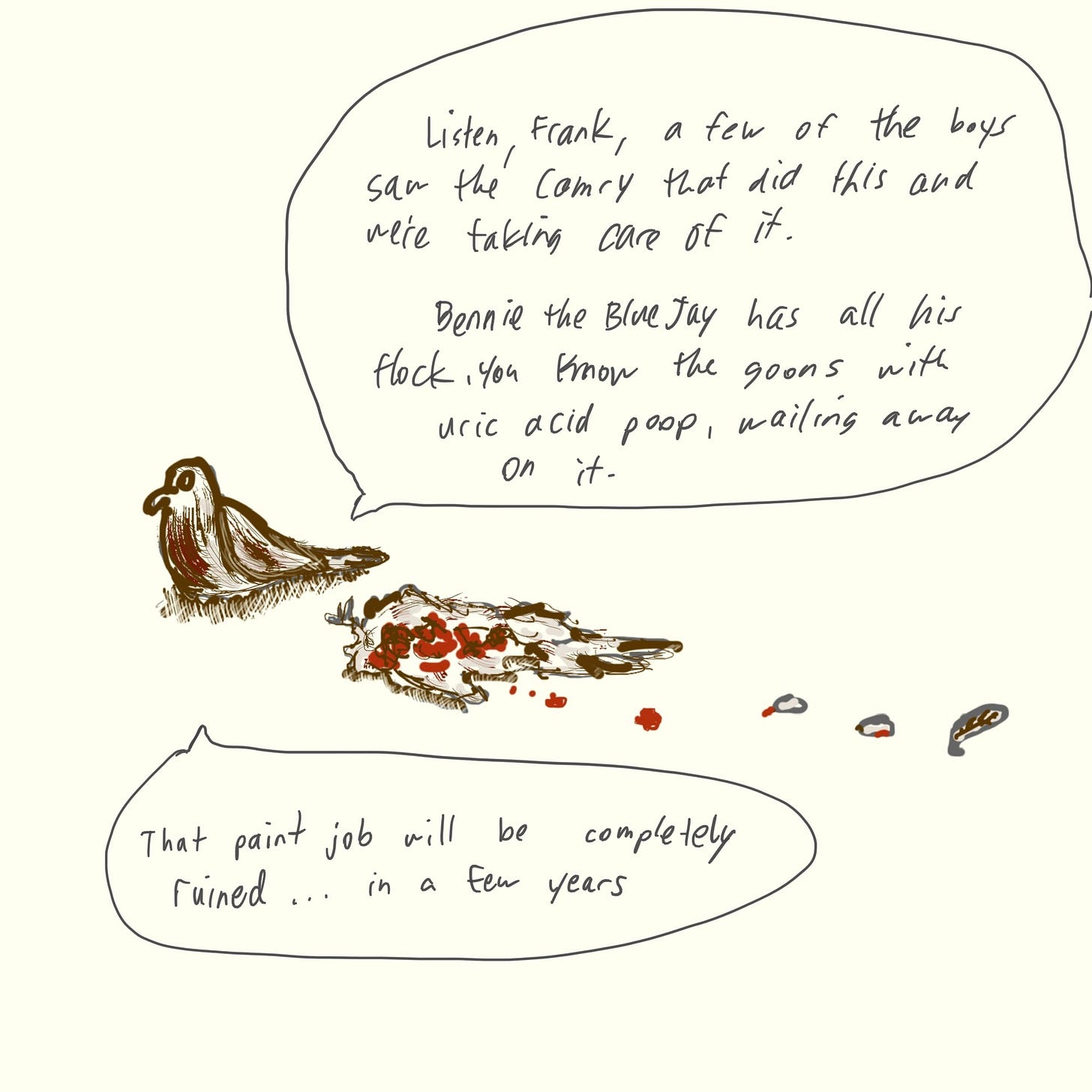 If you just watched, "The Irishman".
---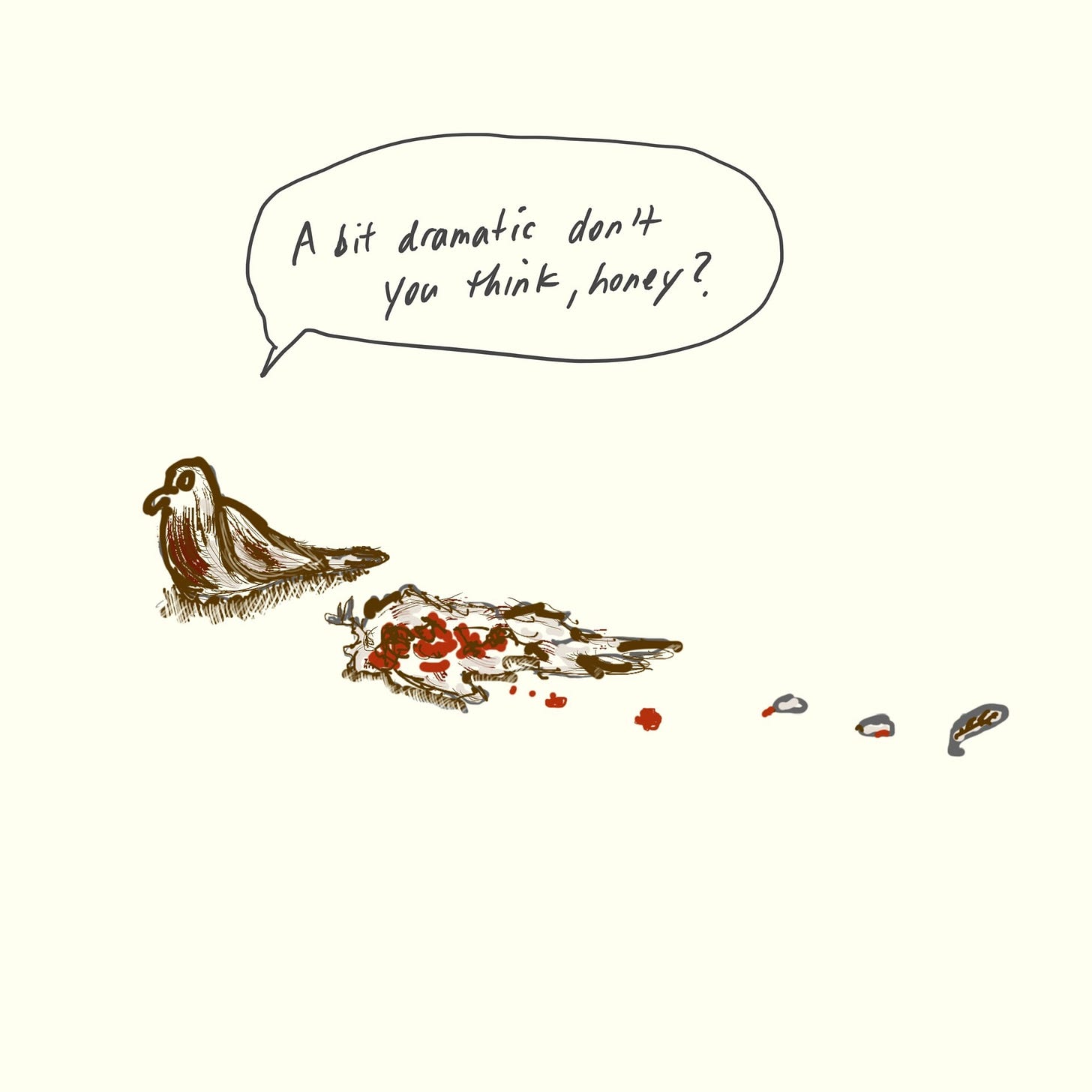 The drama queen always crying wolf.
---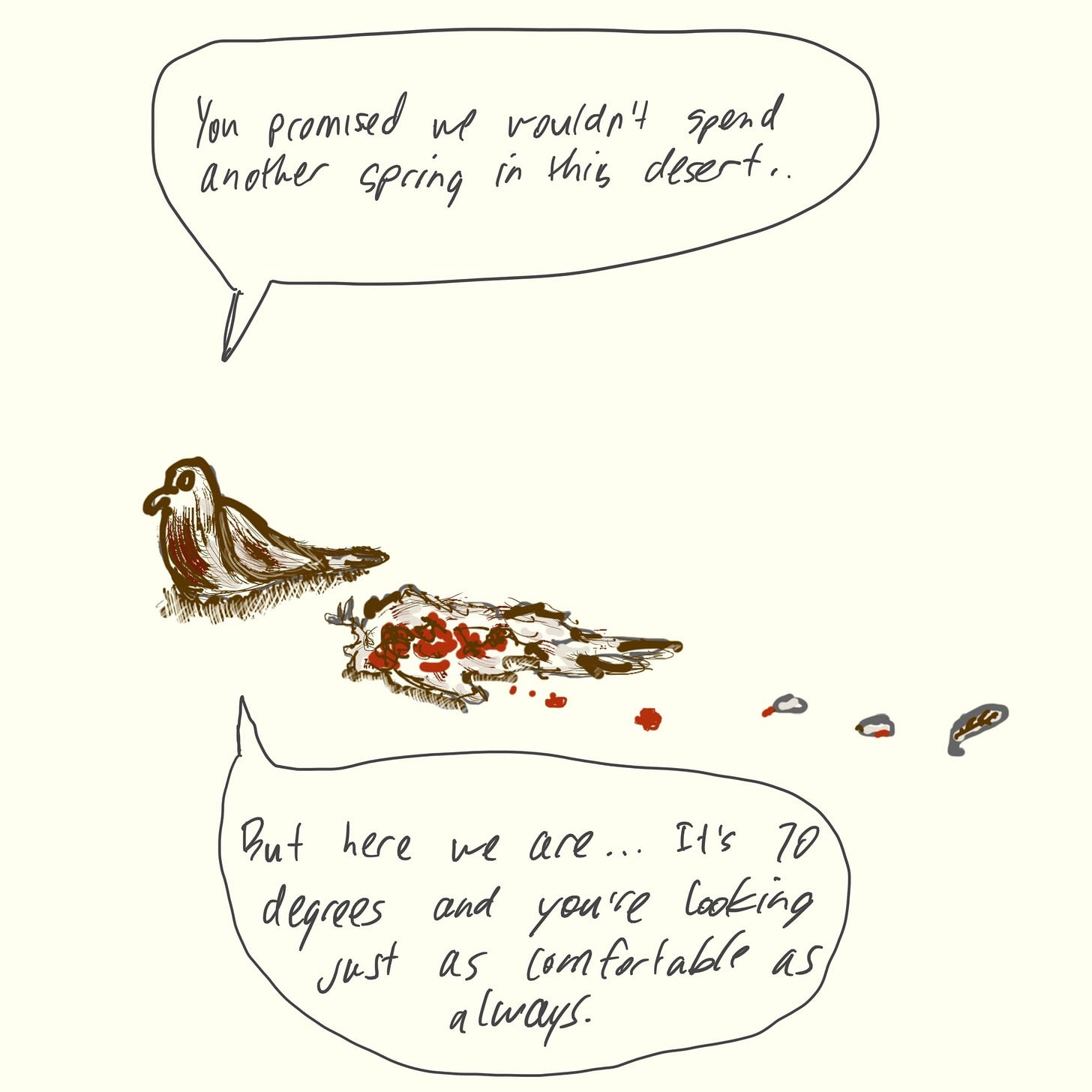 The snowbirding nag from up North.
---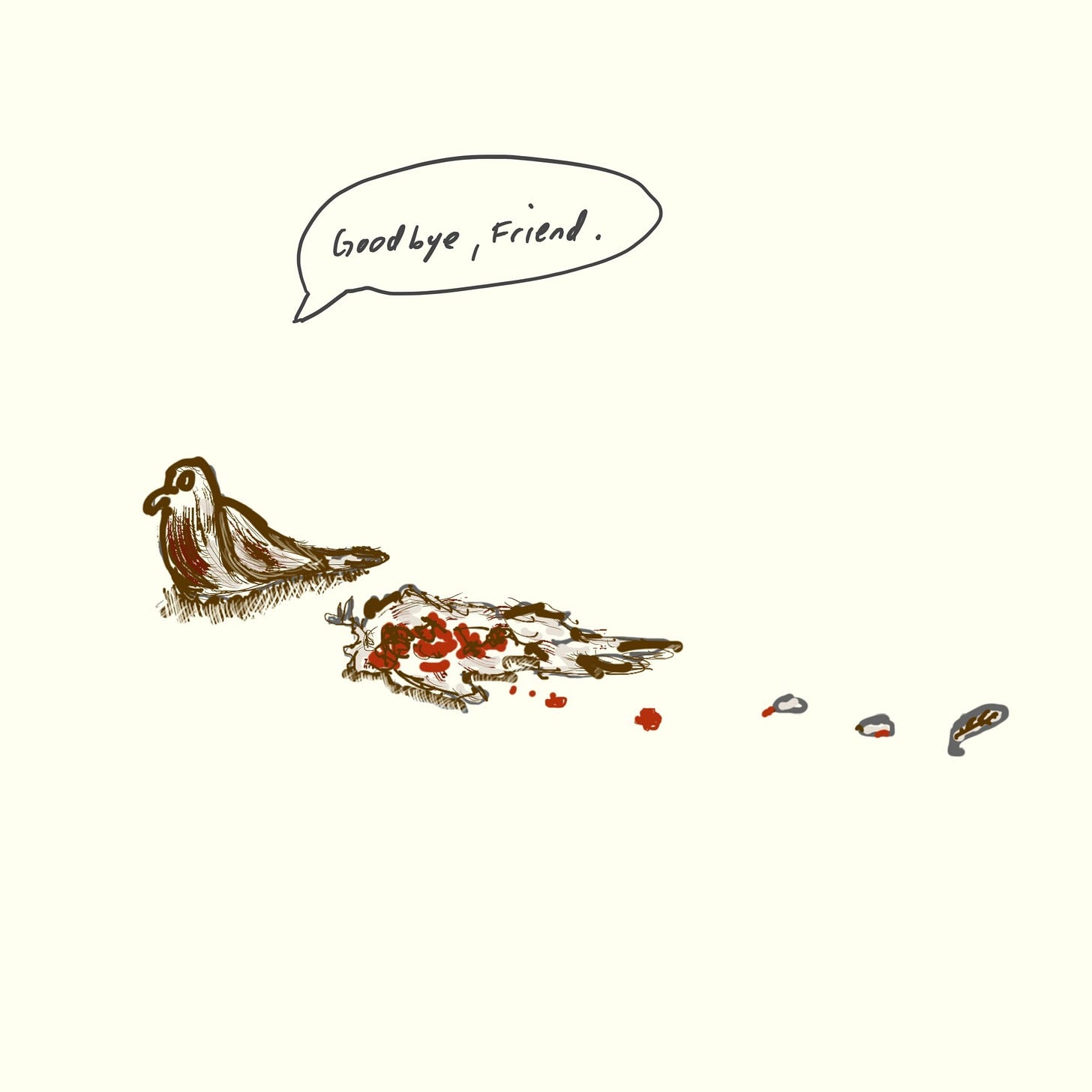 The faithful friend who's not quite ready to move on.
---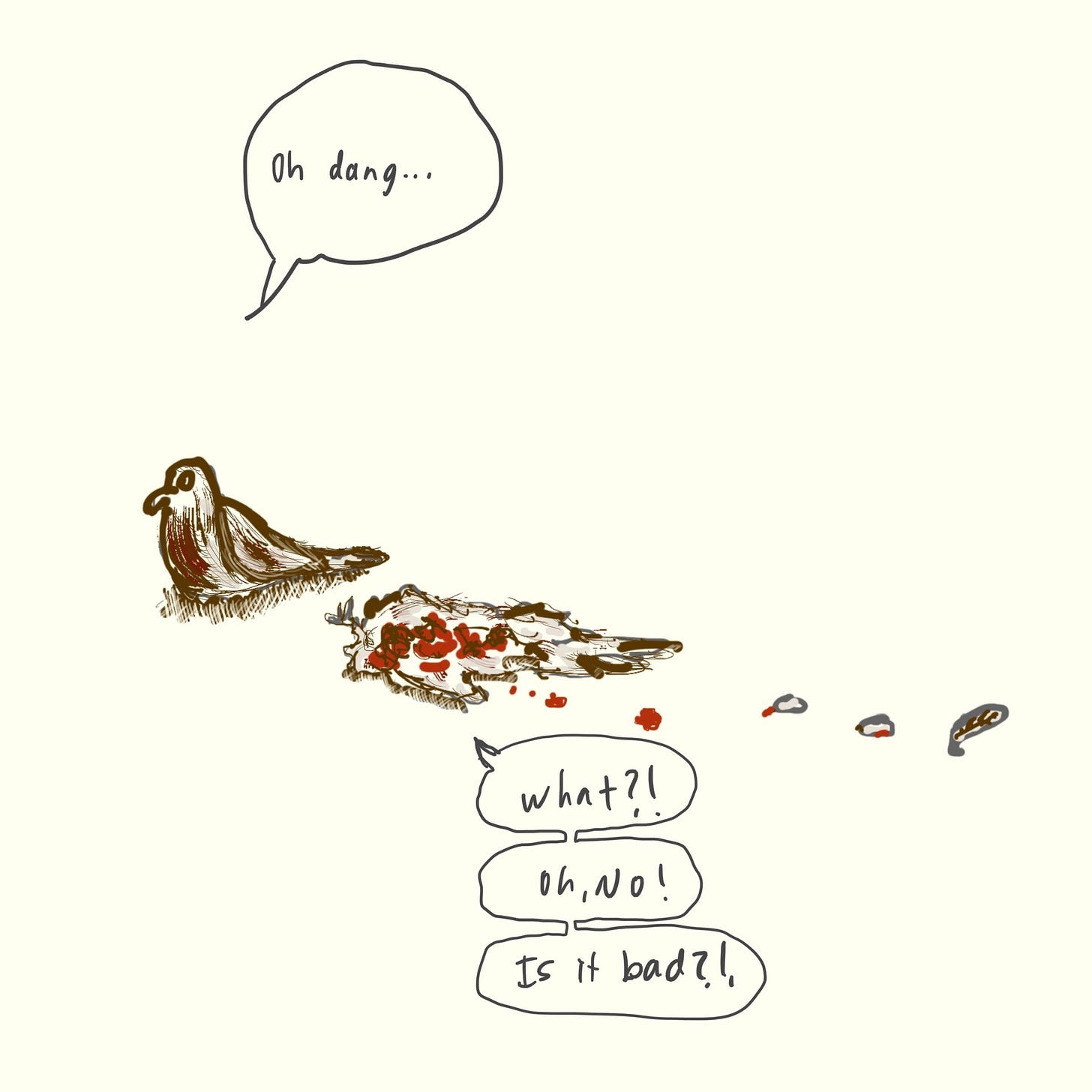 You'll shoot me straight, right? Don't sugar-coat this…
---
Which one is most true for you, right now? Which will it be at the end of another work week? That's what I love about the dog walking—the daily drama.